What is Bibb County Parent Academy?
·
Parent Academy is an opportunity for participants to sharpen their skills as they participate with their children in meeting the challenges of 21
st
century education.
·
The Parent Academy program provides courses to inform and strengthen participants' vital responsibility in shaping children's lives.
·
It offers academic courses designed to be welcoming and parent-friendly, as well as providing insight and skills in what children are learning in school.
·
The course content areas reflect the primary, middle, and high school curricula, and are aligned with the Common Core Georgia Performance Standards (CCGPS): literacy, social studies, math, science and technology.
How does Parent Academy work?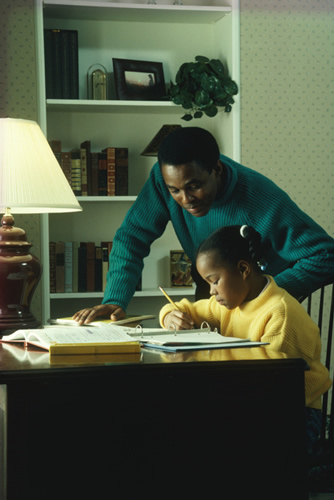 Parent Academy offers eight-week learning courses during the academic year: one each in October, January, and March, with additional mini-courses offered throughout the year in schools, libraries and community centers.
Each of the eight-week courses is offered as a one-hour class per week; courses are scheduled for the convenience of participants in morning, afternoon, and early evening hours.
Parent Academy courses and learning materials are offered at no cost.
Please see Course Catalogue for information on course offerings.